Ordering

For instrument orders please call the J2 Scientific sales department
to discuss options and obtain a personalized quote.

For parts orders, call toll-free 1-866-292-0472
or use the fax order form below.
The form is in Adobe 5.0 pdf format.

If you do not have
Adobe Acrobat Reader Version 5.0 or higher,
click below to download a free copy.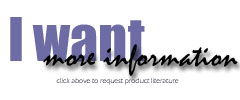 Contact Us
1-866-292-0472
J2 Scientific, 1901 Pennsylvania Drive, Suite C, Columbia, MO 65202
573-214-0472, 866-292-0472, Fax: 573-214-0474
© 2002 J2 Scientific, LLC All Rights Reserved
webmaster